Date tune
When you press F5 in the copy dialog or when making new folder date is automatically added.
To set the format of the date use field "Directory name" (when you make mew folder F7) and in the field "Copy to" (when you copy files F5).
Note! The format of the date is tuned for copy dialog and new folder dialog separately.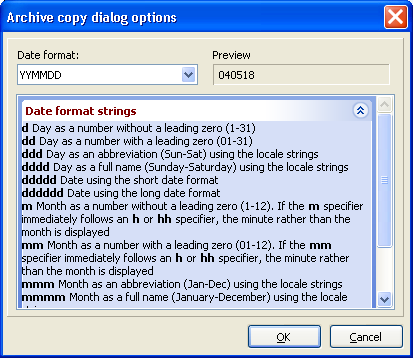 Date Format: - here you can choose the formatfrom the list or create a new one by yourself.
Preview - preview of the format.